Trilogy Redmond Ridge Adult Basic Bridge Course - Basics and Play of the Hand in NoTrump
Fee $120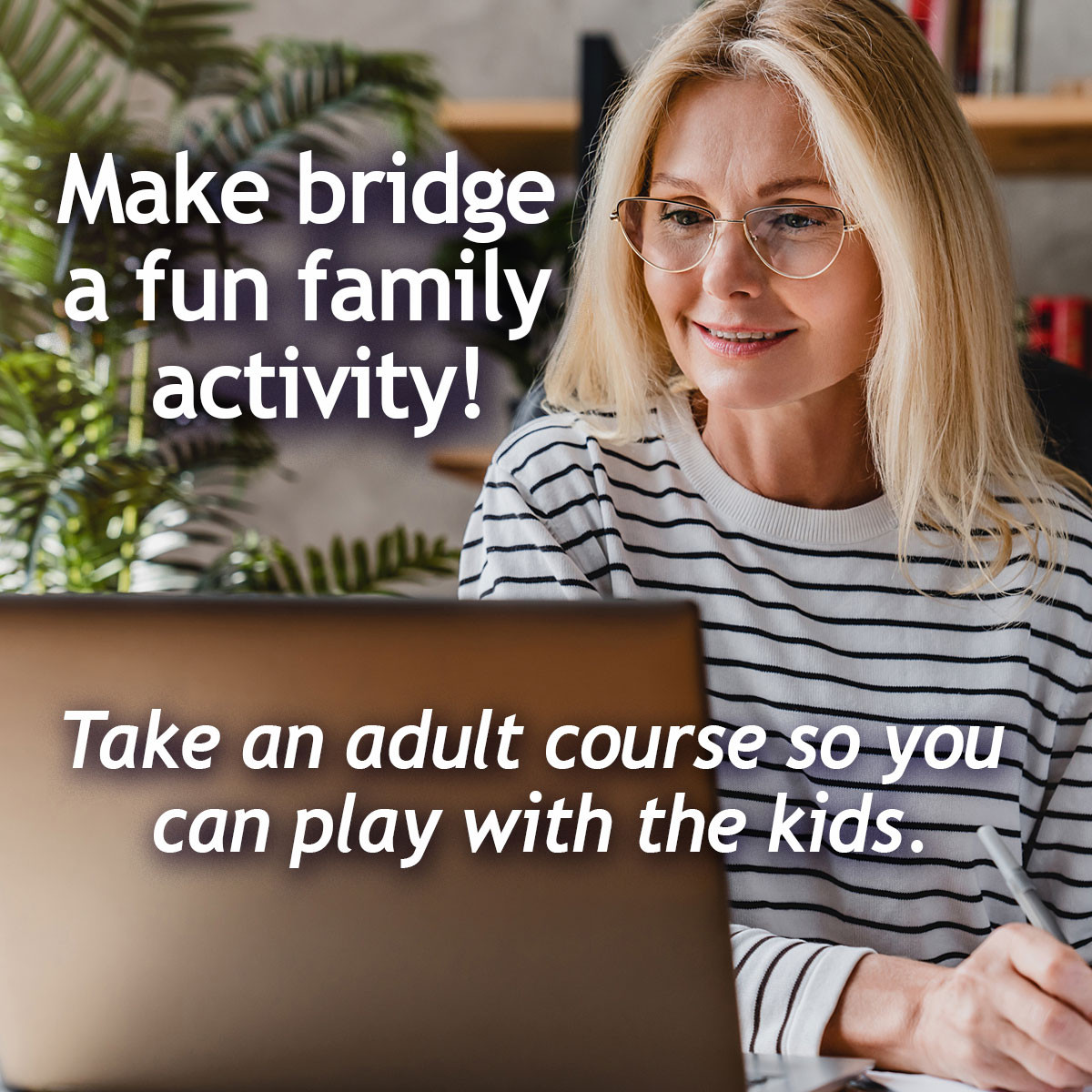 This course is only for parents. Students cannot register.
Lessons in this course:
8
Trilogy Redmond Ridge Adult Basic Bridge Course - Basics and Play of the Hand in NoTrump
Fee $120
Description
Do you know that Bill Gates and Warren Buffett play bridge to stay mentally sharp? Come and learn this challenging brain game and mind sport with us!
Bridge is a trick-taking card game using a standard 52-card deck. In its basic format, it is played by four players in two competing partnerships, with partners sitting opposite each other around a table. Millions of people play bridge worldwide in clubs, tournaments, online and with friends at home, making it one of the world's most popular card games.
Having fun is our primary goal. The BridgeWhiz course is delivered in modules. The first module covers the topics of table logistics, Play of the hand in Notrump and developing tricks using promotion, long suits and the finesse.
After the completion of this 8-week module you will have the opportunity to register for your first tournament. Graduating students are offered opportunities to continue lessons with the Basic Bridge Module 2 course.
More courses
For Parents Only
Beginning:
October 5th, 2023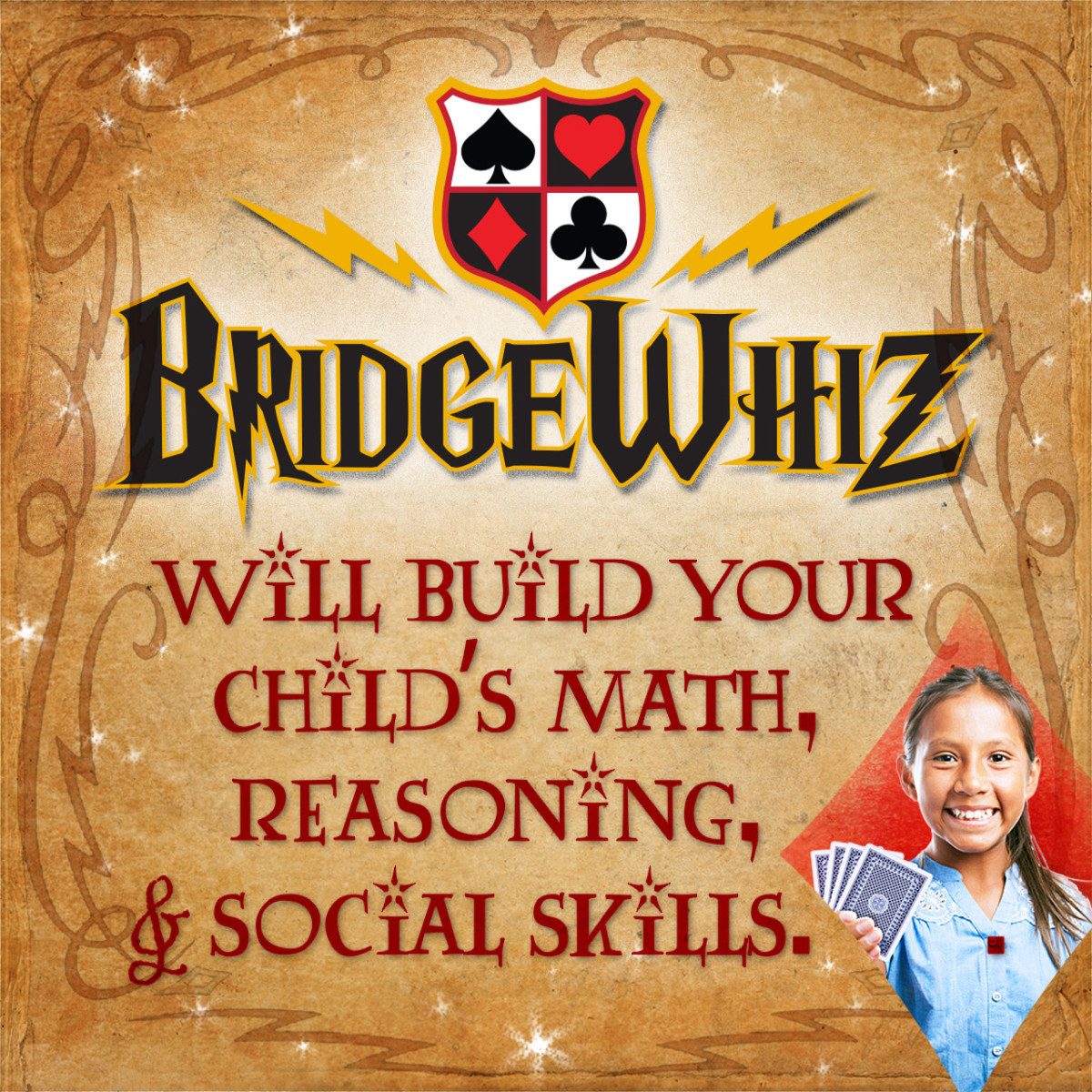 Beginning:
October 2nd, 2023