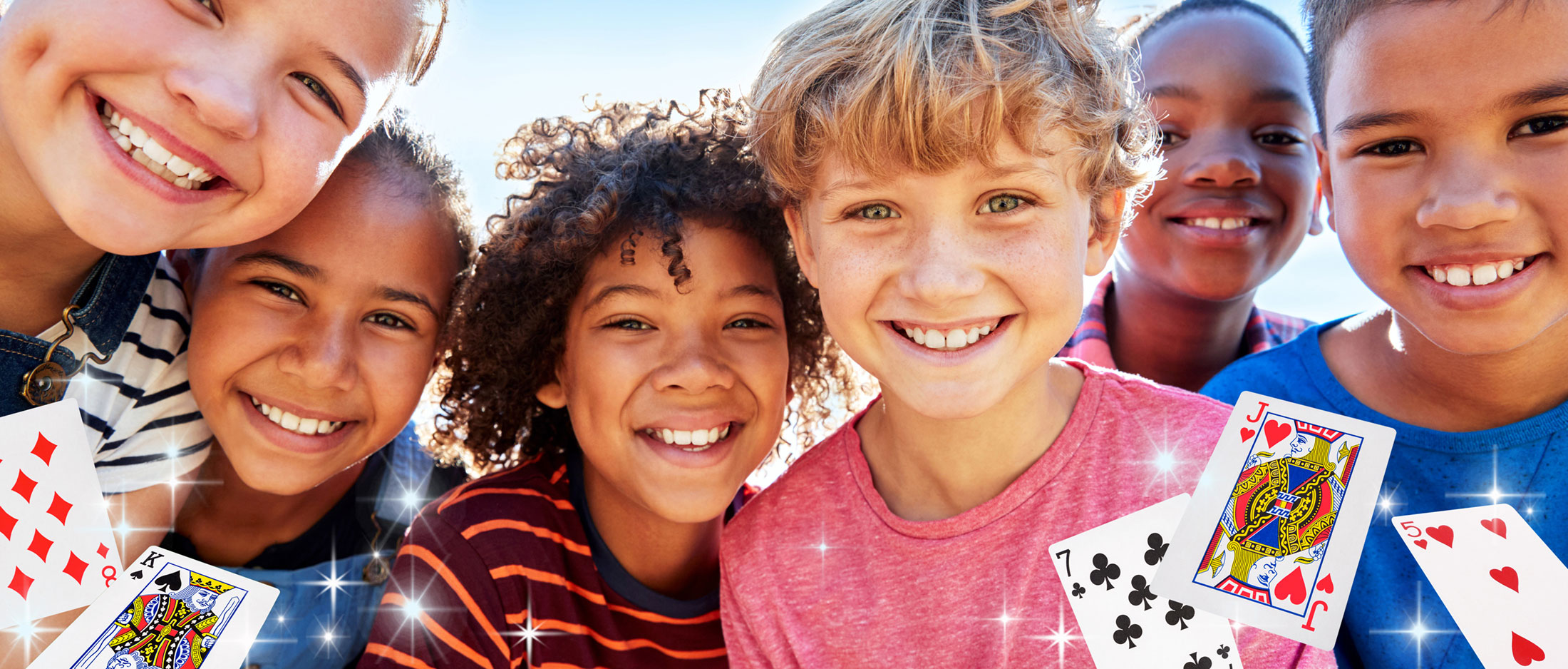 Testimonials
Wondering what parents and students think about BridgeWhiz? Read on ....
From BridgeWhiz Parents:
"The BridgeWhiz program has been so well delivered and handled that I have grown ever more impressed and appreciative that my child could participate in such a quality program with such caring and attentive 'volunteer' experts.
The kids have fun while getting sharper at problem-solving, thinking ahead, collaborating (and competing), encouraging, managing emotions, and using those brains for good, clean, fun!
This will be worthy membership for my child later and looks like a long-term relationship to the game and to these experts.
For anyone with kids who read chess and card books for fun on their own and love playing these games when offered, I cannot recommend this more."
-- Susan F.

"My sons (12 and 14) attended the advanced bridge camp this summer. It was taught by one of the best bridge teachers in the region and the kids loved it. The teacher was fostering the kids' curiosities and stretched them to do interesting and challenging problems. I wish I could have attended the camp!"
-- Rui G.
"We have had our son involved this fall and they have done a wonderful job keeping the kids engaged over Zoom. It's not been an easy time, but the teachers are engaging, fun, and very knowledgeable.
I never knew my 8-year-old could be so adept at bridge at a young age but he loves it!! My son enjoyed the training, techniques, and the gameplay. Instructors were very good and moved kids to the groups matching their skill/ability level if needed. All around excellent."
-- Ryan R.
"I highly recommend BridgeWhiz as a great mix of fun and learning for students. The coaches presented content at a challenging pace, which my daughter enjoyed. They also provided review information by email after class and encouraged students to take online quizzes that reinforced new concepts.
My daughter enjoyed the balance of instruction and time to play. The coaches were positive, engaging, and helpful by email as needed. The class tournaments provided a fun, low-risk way for students to get comfortable with more structured play. We enjoyed this excellent introduction to bridge for my daughter!"
-- Jami W.
Here's a short video from our friends in England, Bridge: A Mind Sport for All (BAMSA), from a tournament a few years ago:
From BridgeWhiz Students/Graduates:
"Thanks for teaching me bridge! My parents have known how to play for a long time, and I've always been interested in the game. However, I never really learned to play. But thanks to you, I've been learning about bidding and playing, along with handy conventions. Thanks!"
--Avery F.
"Whether pursuing no-trump, major or minor contracts, games, slams, or part-scores, BridgeWhiz is the way to learn! With engaging and interested teachers and websites to visit for extra practice on certain techniques, this program helps teach someone completely new to card play the strategies behind playing one of the most advanced card games in the world. "
-- Eliot F.
"Playing cards improved nearly everything -- my brain, my mind, my swiftness of eyeing the cards, etc. I like to give my best effort in every game. When I actually look back and see my improvements, I feel proud and pleased with myself."
-- Dora J.